Small Dog Purse Black Satin/Animalier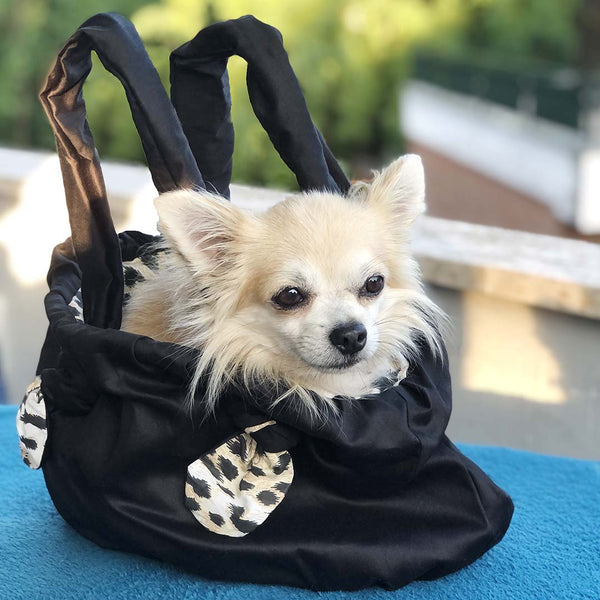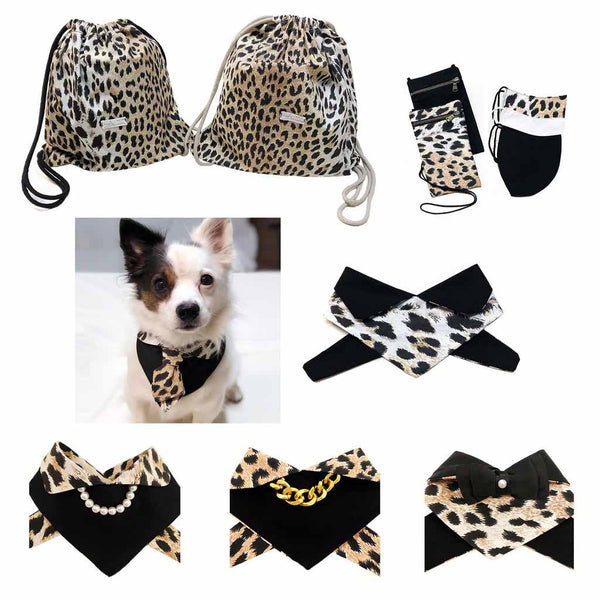 Stylish dog bag with two handles, ideal for small dogs such as Chihuahua, Pinscher, Shih-tzu, Bichon frisé, Maltese, Yorkshire and all miniature toy dogs up to 6 pounds - kg.2.7 
Small dog purse available in 2 versions:

Padded : Fall/Winter

Not Padded : Spring/Summer
The bottom has a soft pad for extra comfort.
Handles are reinforced.
Inside we added a useful pocket
Composition:
Luxurious Black organic cotton Satin
Lining in organic cotton Animalier style
Organic thread produced by Italian leader Manifattura Italiana Cucirini
Organic labels
(yes, we did our homework, only durable top notch quality!)
Our black dog purse nicely match with all products of the ANIMALIER collection:

Dog bandana
Facemask
Mask/accessories holder
Keychain
Backpack
E-GIFT CARD
They make a nice gift too. Have you checked out our E-gift card yet?

CARE INSTRUCTIONS
Fabrics are pre washed
Hand wash gently in cold water
No tumbler
No bleach 
SIZE
cm. 40 x 25 - inches 15.7 x 9.8 

WEIGHT
220/250 gr

It's the perfect purse for my pup!
This Purse is absolutely perfect for my little Jazzmin a 13-year-old long-haired Chihuahua, my baby! I take her everywhere with me and it is so difficult to find a bag or a carrier that is comfortable for her, comfortable for me to carry her in and absolutely stylish! This purse is made of the finest quality material and workmanship and you simply must have one…or two or three! I have the entire set with the backpack the bandanna and my facemask and now her little purse we get so many compliments walking down the street and it is absolutely fabulous! Thank you Daniela and Company for making such a beautiful set for my little one and me, we both thank you💕🐾 It is absolutely Perfect a 10+
Cindi Romania
Indian Wells, California
Wow! We framed your review....it couldn't be more rewarding for our Team...We actually worked around lil Jazzmin special needs and made a few variations. Glad it all worked out! We always create something new....stay tune!