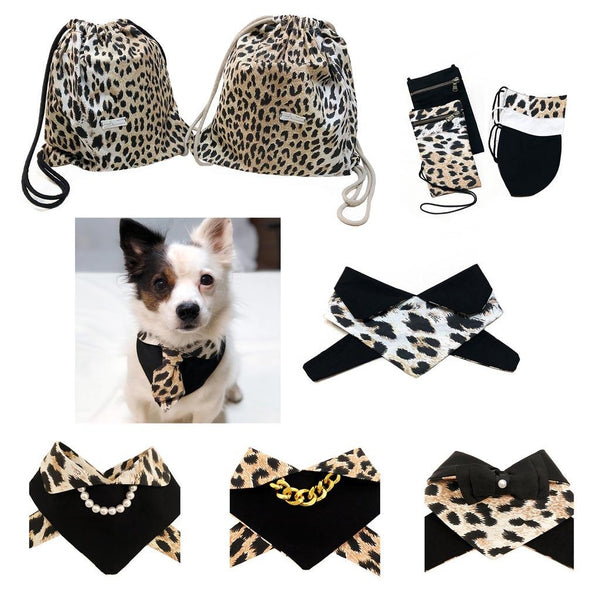 Each bag is hand made in Italy, one piece at a time, by an Italian artisan.
We made the Animalier style backpack in two versions:
Beige rope and lining
Black rope and lining
They both have an inside Animalier pocket.
Fabrics are all organic, lining and yarns included.

The rope is 100% pure cotton cord with round section, made with yarns purchased from Italian spinning mills. ("OEKO-TEX Standard 100" certification)
Our Backpack nicely matches with all products of the ANIMALIER collection:
Dog bandana
Facemask
Mask/accessories holder
Keychain
Dog purse
GIFT CARD
They make a nice gift too. Have you checked out our eco shop E-gift card yet?

CARE INSTRUCTIONS
Fabrics are pre washed
Hand wash gently in cold water
No tumbler
No bleach 
SIZE
Available in 2 sizes

Medium: cm. 37 x 38 - inches 14.5 x 14.9

Large:     cm. 41 x 43 - inches 16.1 x 16.9 
Backpack Animalier
I love this backpack so much that I even included it in my music video! I'll send you a link to the video when it's released.
That would be lovely! Thanks for your review, we noticed you are a recurring client…. It means a lot to us!
This is the most versatile backpack I have ever owned not only that the most unique! The straps are so comfortable it has a great inside pocket and it matches my mask and my puppies bandanna! I wore this for 12 hours flying and it was so nice you could just roll it up and put it in the front seat cover Of the plane I love it!
Very appreciated, thank you!