Backpack London Calling - limited edition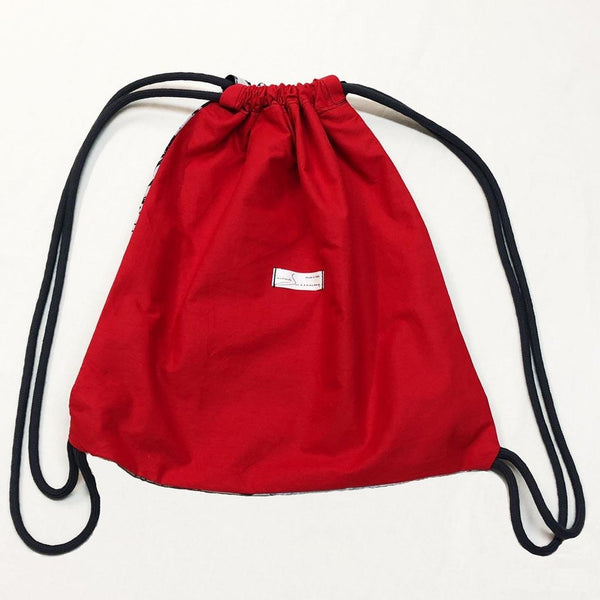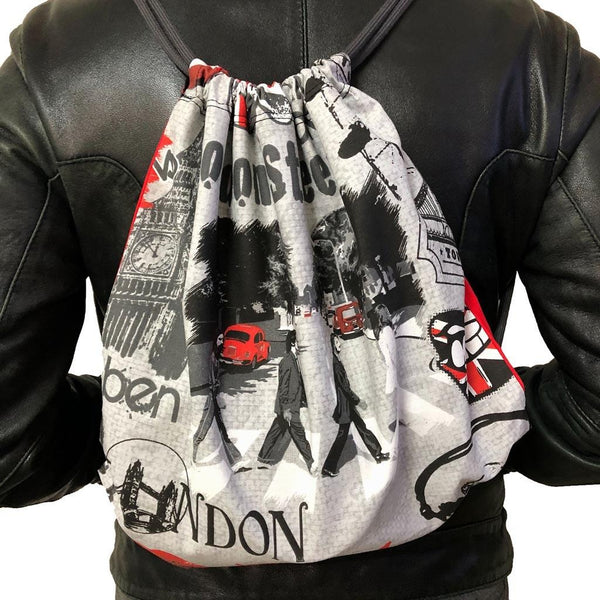 This stylish and eye-catching backpack is perfect for everyday use!
It features an iconic design that pays homage to the British Capital of pop/rock culture, while the inside pocket is lined with the same pattern.

Fabrics are all organic, lining and yarns included. Our products are eco friendly and handmade by Italian artisans, ensuring high quality and care for details.

The cotton cord rope is also 100% pure with round section, made with yarns purchased from Italian spinning mills.
Our Backpack nicely matches with all products of the LONDON CALLING collection:
Dog bandana
Facemask
Mask/accessories holder
Keychain
Dog purses
GIFT CARD
They make a nice gift too. Have you checked out our eco shop E-gift card yet?

CARE INSTRUCTIONS
Fabrics are pre washed
Hand wash gently in cold water
No tumbler
No bleach 
SIZE
Available in 2 sizes

Medium: cm. 37 x 38 - inches 14.5 x 14.9

Large:     cm. 41 x 43 - inches 16.1 x 16.9 
I love it
It's really nice, comfortable and usefull!
Finally, when I go somewhere with my dog, it's so usefull to have a bag dedicated to put in all things that he need !
Backpack London Calling nice gift
I bought it for my daughter and she loves it!
Thank you Penny for showing your appreciation!