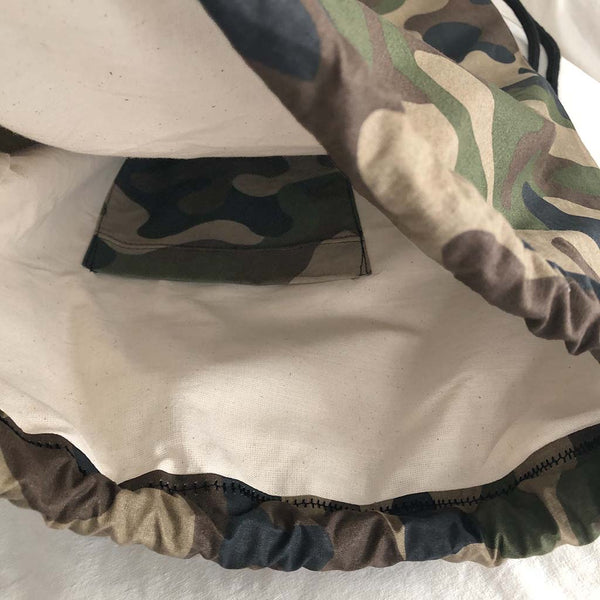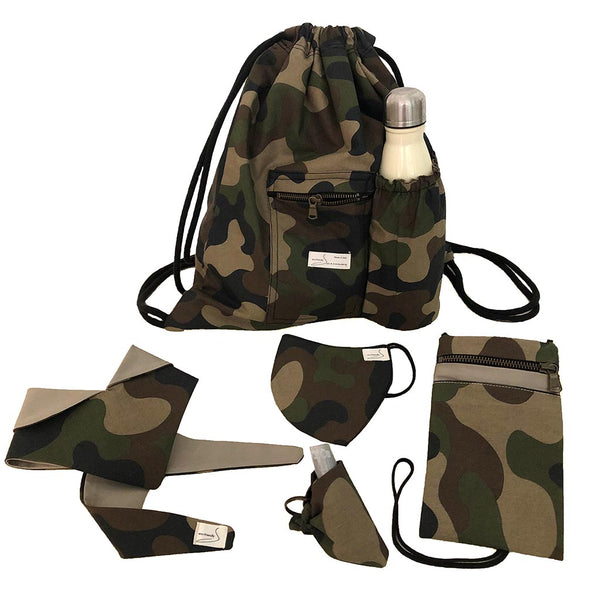 Each bag is handmade, one piece at a time, by Italian artisans.
It comes with an inside Explorer pocket, a zipped external pocket, a water bottle holder (bottle not included)and a keyring.
Fabrics are all organic, lining and yarns included.
Zip is strong and durable, made in Italy by YKK.

The rope is 100% pure cotton cord with round section, made with yarns purchased from Italian spinning mills.
Dyed with dyes strictly certified in compliance with European Regulations, in particular with Regulation (EC) No. 1907/2006 (REACH). Color fastness at the highest level in the industry thanks to the reactive fixing of the dye ("OEKO-TEX Standard 100" certification).
Our Backpack nicely matches with all products of the EXPLORER collection:
Dog bandana
Facemask
Mask/accessories holder
Keychain
Small dog purse

GIFT CARD
They make a nice gift too. Have you checked out our eco shop E-gift card yet?

CARE INSTRUCTIONS
Fabrics are pre washed
Hand wash gently in cold water
No tumbler
No bleach 
SIZE
cm. 41 x 43 - inches 16.1 x 16.9 
Explorer
I love long walks and this backpack is perfect for my needs. Mask and cellphone fit nicely inside the zipped pocket, the water bottle stays firm in its compartment! I just love It!
We designed it after our needs and we are all dog walkers here :-)